Effective tax management is essential for both high net-worth individuals and businesses. At Jones CPA Group, we understand the significance of managing tax obligations year-round, and we specialize in creating tailored tax strategies that capitalize on available credits, incentives, and deductions to minimize tax liabilities. When you partner with us, you can be confident that you won't overpay on your taxes, and you'll always be in compliance with current tax regulations.
The Time to Start Tax Planning is Now
The foundation of effective tax management is comprehensive year-round planning. At Jones CPA Group, we believe that the best time to start planning your tax strategy is right now. When you engage our services, we don't waste any time in developing a personalized plan to decrease your tax liabilities. Whether you're an high net-worth individual taxpayer or a business owner, our strategies are designed to ensure you pay the lowest amount of tax required by law.
Tailored Solutions for Your Business
For business owners, we go beyond the basics of tax preparation. We analyze your business structure to identify opportunities for higher tax savings. Our approach also involves finding innovative ways to reduce your tax exposure, ultimately leading to increased revenues for your business. Whether you are a small business or a large corporation, we have the expertise to help you navigate the complex terrain of business taxation.
Maximizing After-Tax Income for high net-worth Individuals
For high net-worth individuals, our focus is on maximizing after-tax income. We understand that your financial goals often center around having more disposable income. Our tax experts work diligently to structure your financial affairs in a way that puts more money in your pocket, helping you achieve your personal financial objectives.
Let's Connect
If you're ready to take control of your tax obligations and reduce your tax burden, Jones CPA Group is here to help. Contact us today at 832-698-7011 to discuss how we can develop a tax strategy tailored to your unique financial situation. Alternatively, you can request a free business consultation, and we'll reach out to you promptly. Your journey to lower tax liabilities and more savings starts here.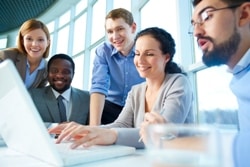 Tax Accountant in Houston, TX
Minimizing taxes for small businesses

Income tax planning for individuals
Alternative minimum tax planning

Multi-state tax compliance