IRS Tax Problem Resolution
Navigating the complex world of taxes can be a daunting task for just about every individual and business. Tax problems, whether stemming from IRS-related issues or the annual income tax preparation process, can pose significant challenges and costly delays. At Jones CPA Group, we understand the intricacies of both IRS tax problem resolution and income tax preparation. We are fully prepared to guide you through these financial complexities with efficiency so you can have peace of mind. 
Qualified Tax Specialists in Houston, TX
Our Houston, TX CPA firm is staffed with highly qualified tax specialists who possess an in-depth understanding of how the IRS operates. We leverage this knowledge to create the most appropriate strategies for resolving your tax problems. Whether you've received an audit notice from the IRS, need assistance with filing delinquent tax returns, or are grappling with other serious tax issues, our experienced team is equipped to manage the situation for you.
IRS Tax Resolutions: Your Path to Peace of Mind
Unexpected tax problems often come with a level of complexity that can leave taxpayers feeling overwhelmed and uncertain about where to turn for solutions. At Jones CPA Group, we specialize in IRS tax problem resolution. We understand that each client's tax situation is unique, and we approach every case with a personalized touch.
Our dedicated team takes the time to listen to your story, answer all your questions, and thoroughly analyze your tax history before delving deep into the specific issue at hand. This meticulous approach allows us to develop tailored strategies that are both effective and efficient.
Resolving a Wide Range of Tax Issues
Our expertise extends to a wide range of IRS tax problems. Issues like tax liens, levies, and wage garnishments can be resolved in a fair and timely manner with Jones CPA Group. It doesn't matter what kind of tax issue you need resolved, we'll be there to help every step of the way.
Income Tax Preparation: Ensuring Accuracy and Efficiency
We also offer expert income tax preparation services to high net-worth individuals and businesses. Our goal is to streamline the annual tax preparation process and ensure accuracy in compliance with tax laws and regulations.
Whether you are a high net-worth individual seeking to file your personal income tax return or a business in need of comprehensive tax preparation services, our experienced team is here to help. We understand the ever-changing landscape of tax regulations and work diligently to maximize deductions, minimize tax liability, and optimize your financial position.
Contact Us Today
Don't prolong the stress and anxiety associated with tax problems or income tax preparation. If you are in need of expert assistance, Jones CPA Group is here to help. Whether you require IRS tax problem resolution or income tax preparation services, we are just a phone call away. Reach out to us today at 832-698-7011 or request a free business consultation online to learn more about how we can provide you with the solutions and peace of mind you deserve.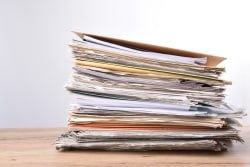 Prepare and file back taxes

Currently not collectible filings
Payroll tax problem resolution

Filing for penalty abatement

Innocent spouse tax relief
Strategies for ending wage garnishment

Assistance removing levies