Fitness Center Accounting Services
Running a fast-paced gym leaves little time for managing your books. Before you get behind on organizing and maintaining your financial records, contact Jones CPA Group. We're a trusted Texas CPA firm that's dedicated to providing accounting services and tax planning for gyms and fitness centers. Whether you own a stand-alone fitness center or have multiple locations, we offer a wide variety of accounting services and tax strategies that will save you time, money, and resources.
When you work with us, we'll provide the support you need to keep the financial side of your business healthy and fit. We can take payroll processing off your hands, help you manage cash flow, and deliver meaningful financial statements that will allow you to pinpoint and eliminate unnecessary expenses. You can also count on us to create proactive tax plan. We understand that tax liabilities play an important role in the profitability of your business so we'll watch for changes to federal and state tax regulations and make adjustments to control your tax burden.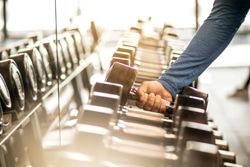 Accounting for Gyms and Fitness Centers