Business Incorporation Services
The journey of building a successful business begins with the crucial step of incorporation. This financial decision lays the foundation for your business, impacting not only its profitability but also its tax exposure. Selecting the right CPA firm to guide you through this process is of utmost importance. At Jones CPA Group, we stand ready to assist you in this pivotal phase of your business venture. From helping you determine the most suitable entity for your needs to crafting a strategy for minimizing your tax liabilities, our Houston, TX CPA firm delivers top-tier business incorporation and advisory services.
The Power of Expertise
Incorporation is more than just a legal process; it's a strategic move that shapes your business's future. The decisions made during this phase can significantly impact your business's profitability and its ability to manage tax exposure. With the right guidance, you can set your business on a path to success.
Seamless Transition and Growth
The business landscape is ever-changing. Your business will grow, evolve, and face new challenges. At Jones CPA Group, we are prepared to transition with you every step of the way. Whether it's managing tax obligations, limiting expenses, or increasing profits, we'll continue to provide the steadfast advisory services your business requires.
Connect with Jones CPA Group
If you're ready to embark on the journey of business incorporation and secure sound financial advice, Jones CPA Group is here to guide you. Contact us today at 832-698-7011 or schedule a free business consultation online to discover how we can become your trusted resource for business incorporation and financial advisory services. Your path to business success begins here.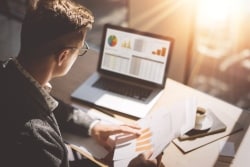 Business plan development

Business entity selection - LLC, S Corp, C Corp